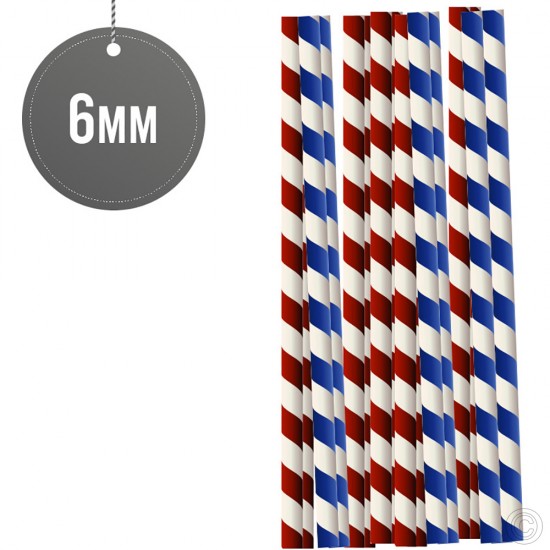 Out Of Stock Out Of Stock
Biodegradable Paper Straws 6MM x 190MM 50pack
Go Green with an Eco-friendly and Biodegradable paper straws which are made from all natural fibres. These biodegradable straws are completely compostable and toxic-free and offers the same drinking experience without polluting the environment. Think of it as your small contribution to sustainability. Stylish and Chic Design for Your Fun-Filled Event - Whether you are planning to throw a birthday party, baby shower, wedding, or celebrations with your family and friends, these zebra striped paper straw will fit any occasions. Cool hipster boutique or elegant black and white tuxedo ball, you choose, our party straws will be a hit. Premium Quality - 100% Non Toxic and Safe - Our drinking straw are packaged only after passing rigorous quality testing and food safety procedures. Keep your kids and loved ones safe from toxins contamination and use these green straws, a better alternative that are truly one of the best in the market. Your Ultimate Straw Value Pack for Home and Business Needs - CaterGold brings you the best quality striped paper straws at the best price. Get the most out of your money and stock up these biodegradable paper straws for your day to day use, party needs, or in your cafe, restaurant, food stalls, or catering business.
Product
Item Type
Biodegradable Paper Straws 6MM x 190MM 50pack
Carton Qty
30
For the multicolour products, assorted items will be sent out in carton.
Stock:

Out Of Stock

Model:

ST80141

SKU:

ST80141

CaterGold
This product has a minimum quantity of 30